Repost of Dr Drane article dated 21 September 2016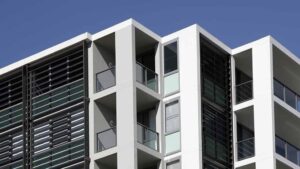 Image from Choice Article by, Jemma Castle, 'Apartment Building Defects, What to look out for' ( 15 September 2016) https://www.choice.com.au/money/property/buying/articles/apartment-building-defects
This Choice article is an important piece of journalism and research, not only for its exposure of the frightening scale of apartment development in Australia but the systemic failures in the industry which make our habitable apartment developments increasingly vulnerable to defects.
Defects have always plagued buildings even with the best developers, builders and subcontractors. The quality of buildings has traditionally and historically been policed by the architect who designed the building and together with what was called a Clerk of Works ( a long time ago) inspected each element on site to ensure the works were installed properly.
'Defects A Builders View' Read More on How the Industry Got Here
With the advent of 'design and construct' practices which gathered full force in the 1980s, the architect's role was subordinated to the builder who took over the role of design overview and quality inspection reducing the architect's commission to a design and 'attendance' role which was a much diluted form of their previous 'full supervision' role. The Clerk of Works also vanished and is now a museum piece. (I would love to hear from Clerk of Works who worked in this important role).
Adding to this the advent of private certification in the early 2000s, the quality of BCA outcomes (fire safety and egress put simply) meant that the overall quality of both the design and the fire safety integrity of the building was eroded further.
Book Now For Dr Drane's Master Classes on Property Development
Adding to this the rise of private property development in Australia and its entry into the multi-apartment sector, the advent of a lawless, unknown developer employing a design and construct builder with an architect reduced to a 'sketch designer' status and a questionable private certifier meant that this breed of private property developer had a license to almost do whatever they wanted.
And this is exactly what is happening in a part of the multi-apartment sector which is between 3 stories and 8 stories high ( need sprinklers above this approx.). After all the quality developers and builders of which there are many in Australia can't all be across every site that can be developed in the emergent cityscapes like Green Square.
Access to sites in these burgeoning precincts is not always the province of large balance sheet high quality developers, but that of 'deal men' who can put a foot on a site, package up a concept, obtain funding and become the developer of an important habitable building.
The 'deal men' are invisible to the naked eye and hide behind 'sacrificial vehicles' which are used specifically for project ventures. This makes these developers almost untouchable. This is the new breed of property developer.
Dr Jonathan Drane
Read this article as a pdf:
dd2-the-special-breed-choice-article